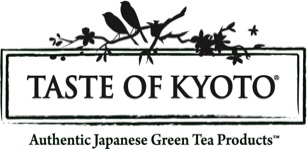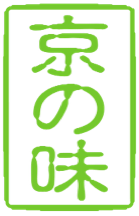 Q: IS THERE A DIFFERENCE BETWEEN MATCHA GREEN TEA AND THE REGULAR STUFF?
You love green tea for its health benefits, but this alternative might provide some serious competition. Let's just say that regular green tea has met its matcha. Read more >
TASTE OF KYOTO SHINES IN MATCHA GREEN TEA REVIEW -
Matcha Green Tea Brand Reviews & Buying Guide: Matcha Madness
Matcha Madness has begun. Let me introduce you to the magical world of matcha in my own special way. By reviewing a wide selection of brands, surveying them based on color, price, taste and packaging. And I will give my own tips and tricks for enjoying matcha green tean as part of your healthy, Zenergized lifestyle. Let the matcha madness begin... Read more >
TASTE OF KYOTO: MATCHA MADE IN HEAVEN?
Gourmet Chocolate Reviews
www.gourmetchocolatereviews.co.uk
Taste of Kyoto sells a range of authentic Japanese green tea products including matcha and sencha items produced using organic green tea. I've developed a bit of an obsession with matcha green tea... Read more >
LOCAL BOUNTY - AT THE MARKET: WHAT TO WATCH FOR THIS MONTH
San Diego Magazine
Sencha is to Japan what Coke is the the U.S. It's in every pantry, accounting for 80 percent of the country's tea sales. Greener and grassier than Chinese greens, it looks like tiny needles before steeping. But high-quality sencha was hard to come by in San Diego - until now. Locals Steve Kelley and Michiko Araki have launched Taste of Kyoto, offering canisters of organic loose and sachet sencha straight from Japan. Read more >
TASTE OF KYOTO
Sampling Event at Goods LA in Santa Monica, CA.
Saturday, June 25th, 2011.
TASTE OF KYOTO RECEIVES 5 STAR REVIEW FROM MATCHA SECRETS
With Japanese origins, the ground organic tea leaves that form the luxurious flavor and dimensional ambiance of Taste of Kyoto reserve organic matcha truly embody a sublime beverage of volume and vibrancy. Read more >