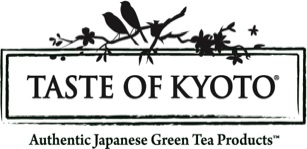 TASTE OF KYOTO was created with one goal in mind – to bring the finest quality, organic Japanese green tea to consumers. We source our teas directly from Uji, Kyoto – the epicenter of Japanese green tea culture – to offer an experience inspired by its long history and exceptional taste. With one sip, you will tell the difference between TASTE OF KYOTO and other teas.  
OUR TEAM – We work very closely with our Japanese tea master and our organic tea farmers to insure that the products we bring to you are of quality a cut above the rest. The quality of our super premium teas are hard to find and exceptional even among Japanese tea enthusiasts. The tea farmers we work with are family-owned and dedicated to natural and organic farming techniques.
We invite you to discover the health benefits and exceptional quality of TASTE OF KYOTO green tea products.
WELCOME to TASTE OF KYOTO